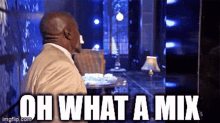 Quick post: Going to get vaccinated soon and need to start seriously working out. Thought it would be fun to have a simple app to quickly generate random workout plans from a list of exercises. Decided to build a Shiny App out of the idea.
Additionally, I recently read through Tim Ferris's 4-Hour Workweek (my notes on the book are here). I've been using his suggestion setting a time limit to advantage of the magic of an imminent deadline. So, I gave myself up to two evenings after work. Going forward I'll give myself a week to iterate more and distribute the work out. In the process, learned more about the gt package, bslib package, and publishing Google Sheets for import into R Shiny.
Consider this the first of my App in a Week blog series. Hope to encourage readers to go out and build an app. It's easier than ever with R Shiny and other tools.
Useful Resources:
Distill is a publication format for scientific and technical writing, native to the web.
Learn more about using Distill at https://rstudio.github.io/distill.
Corrections
If you see mistakes or want to suggest changes, please create an issue on the source repository.
Citation
For attribution, please cite this work as
Parmar (2021, April 7). Data Breadcrumbs: Mix Things Up: A Random Workout Plan Generator. Retrieved from https://databreadcrumbs.com/posts/2021-04-07-mix-things-up/
BibTeX citation
@misc{parmar2021mix,
  author = {Parmar, Sam},
  title = {Data Breadcrumbs: Mix Things Up: A Random Workout Plan Generator},
  url = {https://databreadcrumbs.com/posts/2021-04-07-mix-things-up/},
  year = {2021}
}